Hey! It looks like you're new here. You might want to check out the introduction.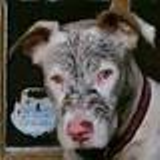 bloons3
Retrospective :
Froggy
I'm sorry :(
If anyone wants to see it on fimfic, I'm looking to rework it as something oddball, like
Twilight zaps the frog with her spell, transfiguring it into an orange.

*I SCREAM BUT NO ONE LISTENS.*
"Ribbit."

*THE PAIN OF LIVING*
"Ribbit."

*THE PAIN OF EXIXSTENCE*
"Ribbit."

*WHY MUST I SUFFER SO?*
"Ribbit?"

Spike walked up to the table, and looked at the frog-orange curiously.
"Huh, Twilight was here..." he muttered.

TAKE MY LIFE, TAKE THE AGONY OF EXISTENCE, GREEN REPTILIAN. YOU KNOW THE CRIMES OF THE PURPLE DEATH
"Ribbit."
Or...
Fluttershy can communicate with every animal, but there's one she pretends not to hear...
"Twilight, you need to turn this orange back into a frog."

"Why's that Fluttershy?"

"It has the worst accent, and everything it says is depraved. He's worse than my Prench friend Pierre."

The frorange hopped over.
"Wie wie, mi amor. I can do things with my baugette that will have you screaming. Hon hon hon!"
Or
"Aww, that little froggy looks so cute," Twilight said.

The frog hopped up on Fluttershy's shoulder and whispered into her ear.

"*Your little friend does not know the things I wish to do to your croissant. Remember, if you tell anyone, I will kill you and do unspeakable things to your body. Hon-hon-hon!"

With that, the frog leapt away to a nearby countertop, watching. Always watching.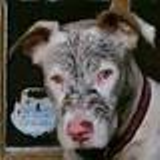 bloons3
Flim and Flam's Fabulous Fidget Flanges
Knowing Hasbro, it's only a matter of time before this is canon. You've doomed us all!
Silly, questionably canon, but I liked it.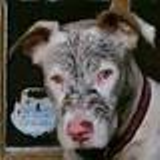 bloons3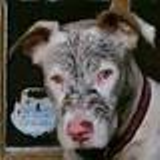 bloons3
Retrospective: Ditch Witch
It should've been a finger.
Well, this fic didn't perform too well, but after a night's rest, I didn't expect it to perform too well either. I'm on a boat, so power and internet are a bit sparse, but hopefully I can get some things addressed.
the need to ground the world in the first two-thirds meant that the narrative was forced down a more passive, telly road by the limitations of the round
>>Ceffyl_Dwr
I definitely agree with this. I wish that I had more time to write, and more to write with (length wise). Originally, I wanted to have this be the good 'ole HiE formula (Discord farted, Twilight mis-cast a spell, and the house blew up, etc). The note that I left myself at 4:00 AM the night before the prompt went live was "I found a pair of fingernail clippers in the bathroom I never told her that I clip my nails", followed 30 minutes later by "changeling taxes" (Which involved Mayor Mare torturing Scootaloo not for being a changeling, but for not filing taxes). I was hoping to have also done something with Rarity giving 'free' clothes, maybe along the lines of "Twilight gives the humus a gift of jeans, because Rarity had noticed that his duds were wearing out". It would've been a pair of 'hoofmade' jeans, except there would've been dots of thread where the tag had been cut off, and the rivets were machine-pressed.
Maybe things to do further if I have the time.
>>Fenton
Here the narrator is a blank slate that I almost fear to read Anon at some point. Moreover, the conflict is established too late in the story to be really relevant and we leave the story with a feeling of incompletion.
I was actually hoping to touch something like
Anon
, with possibly a scene where he's drinking and he meets an unfamiliar pony who calls him 'Alex' (But his name's Jonathan and he goes by John). Sort of the whole 'I'm not the first one here, but I'm told I am' etc.
>>Light_Striker
foreshadowed by anything
'Eh' is kinda right. I need to develop more PUNCH! Maybe Twilight's forays through the mirror means that her desires for hotdogs have turned into a desire for human flesh? :P
>>Haze
. Sometimes the Human is overjoyed or pissed off, but this one doesn't care. It's the common trope of Anon only hanging around, doing physical chores for the neighbors to be helpful, la la la. Just a forgettable nice guy. or girl.
Yep, I wanted to hit that with him not really having anything 'official' to do (as in not having a job and seeking to do things to fill his time). But on the other hand, I used a couple of sentences that didn't really go anywhere. I could've optimized my story by cutting some and filling out other parts, but ran out of time.
>>Monokeras
the guy (I suppose) is way too unconcerned and ready to accept the situation while he should freak out. Sapient ponies, marooned, etc.
I really regret not expanding on something like this, but it was all too easy to save the words (and effort) by dropping in a 'These things happen.' and focusing on other areas of the story.
>>JudgeDeadd
Yeah, he's meant to be country. I agree that there's no
kick
to make this spicy. Nothing much happens, which is something that needs to be fixed.
>>Trick_Question
Of your many points (all valid which reveal the quite large problems with the story), I'll focus on one:
(You learn something new everyday. Today, I learned it's spelled "dopp kit", not "daub kit". Had no idea. What's a dopp, anyway?)
Dopp is the brand name for a hygiene tote. My dad calls his a 'doc' kit for some reason.
>>Ranmilia
I can't find a reason for the narrator not to talk to SOMEONE about their suspicions. If not Twilight, then Celestia, or Applejack.
I wouldn't agree that he should talk to Twilight, because
reasons
, but it's definitely a flaw in the story (and one I might address) that he doesn't have anyone to talk this over with.
Also, spice is good. This story definitely needs some.
>>Xepher
He just "makes friends" and helps out around town, all in the first few days of showing up on a completely alien planet.
This story definitely needs a but more, and it is lacking a LOT in most parts. Something to fix in the future.
---
That concludes my personal boat-Writeoff. Sorry that I couldn't make the time to comment and review on the other fics, maybe next time. Thanks to everyone who commented. Maybe this will end up on the 'ole FimFic.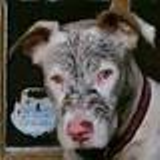 bloons3
Quite funny, I really liked how the censorship doesn't quite work. Also how Spike keeps 'sounding out' the words.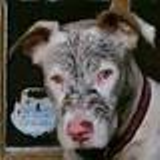 bloons3
Well for this review, I had to admit that I cheated. I checked the art and made sure it wasn't based of the... more cracky entry.

Looking at the art and the prompt, you ran with it in a great way. The title leads off with an odd sort of premise, and me wonder.
Is this our evil dictator out on the weekend, coming to get some eyeglasses because that's the only time when his schedule is free? Did he invade the Crystal Empire for their superior public eye care?

Not even in my wildest dreams did I image what you'd done with it. You turned Sombra, the evil dictator of the Crystal Empire... into a bitter professor (with tenure and a research grant! What more could a guy wish for?). He hates his colleagues, hates his superiors, hates his students, and generally hates everyone. The only thing he likes is his research, which keeps getting interrupted, hence his irritation.

I like how this is a safety tale, and that Sombra's wearing the equivalent of magical-contact lenses. If there was one thing I learned in chem lab, safety goggles always and NEVER contact lenses. You hammer down it it by having the optometrist explicitly warn him. But Sombra's a cool-cat who knows he's not gonna be messing around anything dangerous. so why bother?

While I'd normally say this has the foreshadowing subtlety of a battleship's 21 gun salute, it works. The Sombra that we've seen is kind of a jerk, and I want to see get his comeuppance somehow. Maybe get passed over for promotion, or shunned at a social event (not that he'd care anyways), but we both know what's gonna happen...

He gets to play with his crystals, and then the inevitable happens, and really it's not his fault! Honest!

A funny, yet horrifying and depressing origin story for Old King Sombra. I really enjoyed it.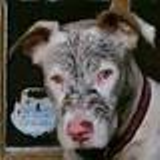 bloons3
A pretty funny meta-fic that kept itself grounded in reality. I liked it.

Normally I don't laugh at fanfics, on account of them being so heavy handed, but I chuckled at this.

It wasn't a "lel randummmm xD xD "trying to be funny, but it subverted the expectations of me the reader, and gave me a chuckle. The reference of the beans was a little inside chat joke too.