Hey! It looks like you're new here. You might want to check out the introduction.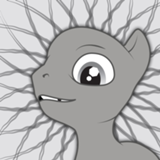 GroaningGreyAgony
If you created, or edited, the subject of this piece, artist, good job on making that disturbing face.
If it's a thrift store find, well spotted and thanks for sharing!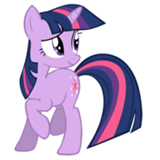 Bachiavellian
Take it away, I don't want it. Egh!

In all honesty, great find, and it plays with the prompt very nicely. Appropriately creepy, this close to Halloween, too. Thanks for submitting!