Hey! It looks like you're new here. You might want to check out the introduction.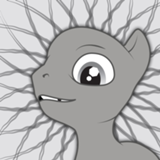 GroaningGreyAgony
I wasn't quite sure what I was looking at with this one. Peering closer, I see a nail at the top, so this seems to be a picture hook with multiple shadows cast, which make it look a bit like a mayfly. I don't think it's a prize winner, but well done on spotting this one, photog.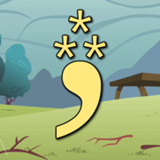 Comma Typer
Well, this has the potential to be an SCP, for one.

That aside, I can see some ways into how the world can be fooled by hooks, of all things. Get construction companies to build these everywhere, and then suddenly, they start terrorizing a major city.