Hey! It looks like you're new here. You might want to check out the introduction.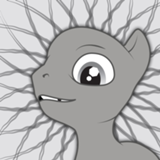 GroaningGreyAgony
Moody and intriguing. I suspect this to be a shot of the sun or moon that has been shooped to add mystique. Cheeky alt text contrives to undercut the solemnity. Thanks for creating it, Artist!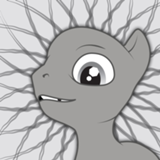 GroaningGreyAgony
Look Down, Look Down...

This is just a night shot of the moon and clouds through my phone that doesn't take good night shots. I added a radial blur to spice it up a bit.